Is It Back to Normal for the Movies?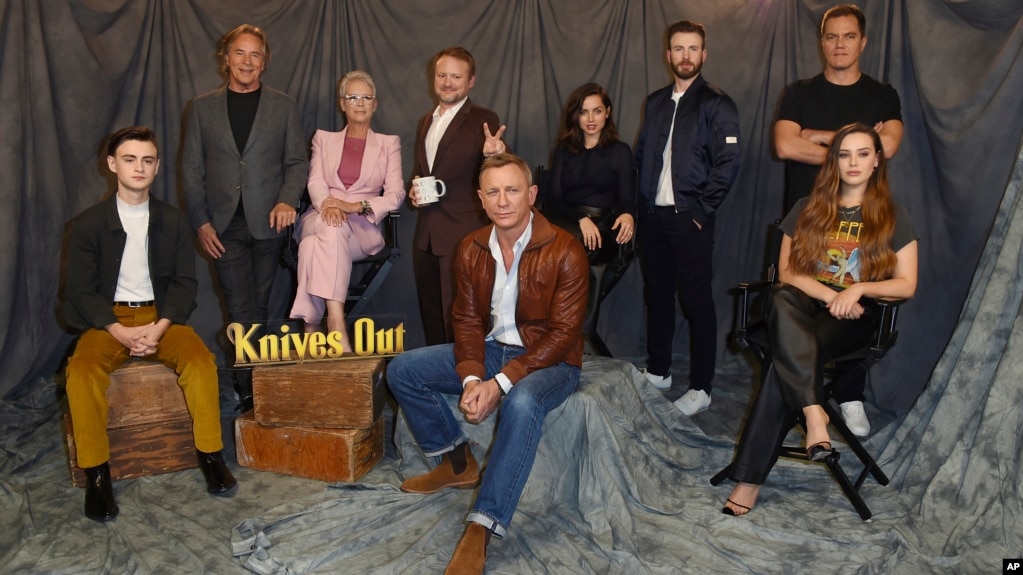 After almost three years, the movie industry might be returning to normal this autumn with several big releases.
And the movie awards shows will go back to their usual place on the calendar.
When the COVID-19 pandemic started in early 2020, movie theaters were one of the first places affected. They either closed or put attendance restrictions in place. As a result, a number of blockbuster films were postponed. Two of those movies were: Black Panther: Wakanda Forever and Avatar: The Way of Water.
Organizers of film festivals and award shows like the Academy Awards also hope things can return to normal.
Filmmaker Ryan Coogler poses with a poster from the first movie in the Black Panther series in 2018. (Photo by Evan Agostini/Invision/AP, File)
This weekend, American moviegoers are being invited back to theaters with a special event on September 3. It is called National Cinema Day. People can get movie tickets for $3.
Companies that own theaters hope the promotion can get people to see the movies in theaters again. They want them to come back because lots of movies are planned for the rest of 2022.
This month, Glass Onion: A Knives out Mystery is opening at the Toronto Film Festival. The first Knives Out movie used the same theater for its first showing during the festival in 2019.
Video streaming company Netflix purchased the rights to Glass Onion, and to a future project in the series.
Rian Johnson is the director. He said the opening of the first movie "seems like yesterday." But in the years since, the COVID-19 pandemic nearly killed the movie theater business.
Director Rian Johnson's Knives Out came out three years ago. (Photo by Jack Plunkett/Invision/AP)
The success this summer of the follow-up to the 1980s hit Top Gun suggests that people might be ready to return. Top Gun: Maverick sold $1.36 billion in tickets worldwide and is still making money.
The autumn movie season is traditionally when some of the movie studios release films they hope will win awards.
Johnson said people who work in the movie industry are "trying to will into existence at least some version of what we knew before."
But, Johnson's movie is an example of how things have changed. The streaming services such as Netflix are bigger than before. In the past, the follow-up to a big movie would receive lots of financial support and an extended showing in theaters. But since Glass Onion is owned by Netflix, it will get a smaller release in theaters and then start streaming on December 23.
John Fithian is president of the National Association of Theater Owners, an industry group. He hopes Hollywood studios do not hold back. He said theaters need more movies, and fast.
"Moviegoers are back in pre-pandemic numbers, it's just we still need more movies," he said.
The release of Black Panther: Wakanda Forever is planned for November 11, and Avatar: The Way of Water will come out December 16.
The follow-up to the first Avatar movie is expected in December.
During other weeks, there will also be many other releases.
Blonde, a film about movie star Marilyn Monroe, is planned for release later this month. Ticket to Paradise comes out October 21 and features major stars George Clooney and Julia Roberts. And, blockbuster director Steven Spielberg is behind the film The Fablemans, which comes out in November.
Other moviegoers may be interested in Woman King, a story about a West African army of female warriors. It stars Viola Davis.
The director of Woman King is Gina Prince-Bythewood. She said, "I don't think we have ever seen a movie like this before." Prince-Bythewood mentioned famous movies about male fighters like Braveheart or Last of the Mohicans but said the history of women fighters "has been hidden, or ignored or erased."
Another movie that is different from past big films is Bros, starring comedian Billy Eichner. It is a romantic comedy where all the characters are LGBTQ. It is produced by Judd Apatow, who is known for his romantic comedies, such as Trainwreck and The 40-year-old Virgin.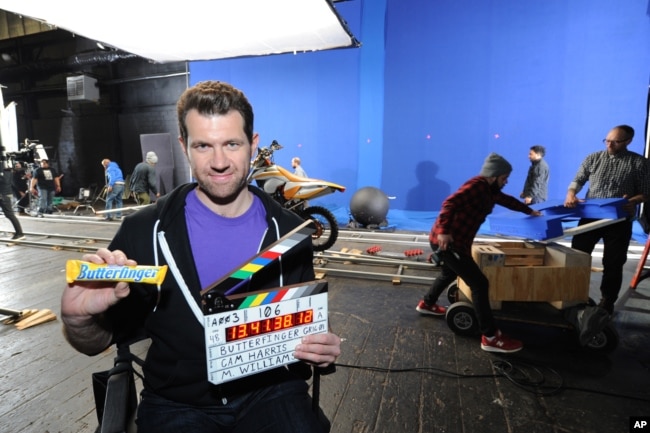 Billy Eichner is in the new film Bros, a romantic comedy with LGBTQ character. (Diane Bondareff/AP Images for Butterfinger)
Eichner said he thinks his movie "will make people laugh but it's unlike anything the vast majority of people have seen."
Another movie planned for release in November is called She Said. It is based on a book by two American reporters who uncovered the sex crimes of one of Hollywood's biggest producers, Harvey Weinstein. He is now serving time in prison.
But many movies up for release soon are a return to the blockbuster production Hollywood is famous for, like Avatar: The Way of Water. Producer Jon Landau says the film is the first of four Avatar movies that will come out in the next five years.
He said although 14 years has gone by since the first Avatar, one thing about going to the movies has not changed: the reason people go.
"They do it to escape, to escape the world in which we live," he said.
Words in This Story
calendar –n. a document or chart that shows the days, weeks and months of a year.
blockbuster –n. a big Hollywood movie
festival –n. an event where people get together to celebrate something
promotion –n. an event designed to bring attention to a product or group of products
streaming –adj. used to describe the method of sending out video or audio on the internet
feature –v. the lead or most important actors in a movie or play
erase –v. to wipe something away or hide it from being seen
LGBTQ –n. initials used to describe the minority group that includes lesbian, gay, bisexual, trans and queer people
romantic comedy –n. a style of movie that includes a love story and humorous situations
vast –adj. a large amount of something
https://learningenglish.voanews.com/a/is-it-back-to-normal-for-the-movies-/6728581.html